#8 Bayley Capturing Her First Women's Championship
When WWE officials began deciding plans for the Raw Women's Championship match at WrestleMania 33, they decided Bayley (who would then join the Raw brand) to be the one who'll win that match.
This would mean that Bayley was scheduled to win her first Women's Championship at WrestleMania 33.
However, Bayley ended up capturing the Title before WrestleMania 33 when she defeated Charlotte Flair on Raw. Even after capturing the Title on Raw, the original plan of Bayley capturing the Title at WrestleMania 33 was supposed to take place with Bayley dropping the Title back to Charlotte at FastLane 2017 (so Charlotte's WWE PPV undefeated streak stays intact) and then winning the Title again at WrestleMania 33.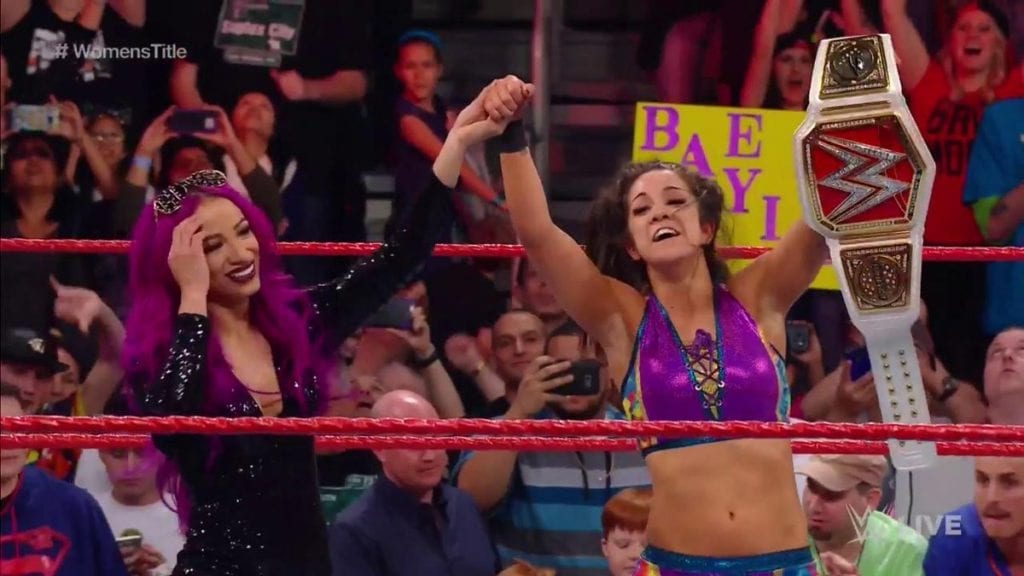 However, WWE decided to let the strap stay on Bayley and have her end Charlotte's undefeated PPV streak. Now Bayley will defend the Raw Women's Championship at WrestleMania 33.
#7 Intercontinental Championship Ladder Match
For the past two years, the Intercontinental Championship has been defended at WrestleMania in a Ladder match (Daniel Bryan capturing the Intercontinental Title at WrestleMania 31 and Zack Ryder capturing the Title at WrestleMania 32).
This was the original plan for this year's WrestleMania 33 as well, but not anymore.
When 2017 began, WWE decided to focus on pushing "The Lone Wolf" Baron Corbin on SmackDown Live and he was put in an Intercontinental Championship feud with Dean Ambrose.
The two are now expected to square off at WrestleMania 33 for the Intercontinental Title in some gimmick match. This means that the usual multi-man ladder match for the Intercontinental Title won't take place now.